Anwell Vets in Surrey, offers a full range of services for your pet at either our vets in Croydon practice or at our vets in Caterham surgery (N.B. not all of the services below are available at our Caterham branch. For details of the services offered at our vets in Caterham, please follow the link).
Below is the full list of services Anwell Vets can offer:
Consultations
Our Surrey veterinary practices have spacious, well-equipped consulting rooms, and offer appointments throughout the day Monday to Friday 9.00am to 7.00pm, & on Saturday from 9.00am to 1.00pm. Appointment times at our Caterham vets vary, but phone lines are operated 8.00am to 7.00pm Monday to Friday and 8.00am to 1.00pm on Saturday.
We allow 10 minute appointments per patient and in some cases 20 minute appointments, e.g. for new clients, first vaccinations, blood tests, etc.
We will always endeavour to make an appointment that is convenient for you and with the particular vet that you would like to see, where possible.
---
Anaesthesia
We use the safest anaesthetic agents, & protocols available. All patients are monitored closely by suitably qualified nursing staff before, during, and after the procedure and we use advanced monitoring equipment to measure vital parameters at all times. These are recorded on an anaesthetic monitoring chart.
Prior to anaesthesia we offer to do a pre-anaesthetic blood test, which includes a full blood count, liver, & kidney function, & electrolytes. This is considered mandatory in older animals. We also place patients on intravenous fluids ("drip"), if necessary. Therefore, while no anaesthetic is without some risk, you can be assured that your animals are in the safest possible hands.
---
Surgical Procedures
W
e have a fully-equipped operating theatre, with a variety of surgical instrumentation available. A wide range of surgical procedures may be performed by our experienced veterinary surgeons on a daily basis and these are done in order of priority.
Strict protocols are followed ensuring that all procedures are carried out in a completely sterile environment. Animals coming in for surgical procedures are admitted in the morning between 8.00am and 9.00am and for most routine procedures they can usually go home after 4.00pm. Our veterinary surgeons are always prepared to provide you with a detailed estimate and discuss any concerns that you may have prior to performing any procedures.
---
Dental Facilities
Most cats and dogs over the age of 3 years old already have some degree of dental disease and many over 7 years of age will need some dental treatment. We are well-equipped to perform comprehensive dental procedures, including an ultrasonic descaler and a high-speed dental drill and polisher.
We also have a dental X-ray machine, which provides invaluable information for many dental procedures (as in the case of human dentistry). It must be appreciated that all dental procedures in animals need to be performed under general anaesthetic.
One of the most important aspects of dental disease in your pets is how to help to this prevent this from occurring in the first place, or recurring once dental procedures have been done. Our veterinary surgeons and nurses will be happy to advise you in this regard.
---
Diagnostic Procedures, & Equipment:
Radiography
We have a high intensity X-ray machine and an automatic processor, which enables us to obtain good quality images on-site for the diagnosis of a variety of conditions.
Ultrasound
We are equipped with an ultrasound machine, which enables us to image most abdominal organs in a non-invasive manner. This means we can often make a diagnosis of various conditions affecting internal organs, without the need for exploratory surgery.
Endoscopy
We have a full range of endoscopes, including a small rigid endoscope, a bronchoscope and a gastroscope, which are connected to a high-tech video monitor. These can be used to visualise the respiratory and gastrointestinal tracts for diagnostic purposes and obtain biopsies if necessary.
Electrocardiogram
The ECG machine is used to measure the electrical activity and rhythm of the heart. It is useful in diagnosing and monitoring various heart conditions.
Blood pressure monitor
We are have a blood pressure monitor as it is important to monitor blood pressure in certain diseases, such a kidney failure, hyperthyroidism (over active thyroid gland) and heart conditions.
Opthalmology equipment
We have opthalmoscopes to enable us the detect abnormalities in your pet's eyes and a Tonovet device to measure intra-ocular pressure to diagnose glaucoma.
In-house Laboratory
Our comprehensive "in house" laboratory facilities enable to us to perform screening blood tests, including haematology (blood count), biochemistry, electrolytes and urinalysis. This allows us to diagnose conditions such as anaemia, liver & kidney disease and diabetes.
We would also usually advise screening for these conditions prior to anaesthesia, especially in older animals. Results are available within an hour.
---
Hospitalisation Facilities
We have a light and spacious kennel area, which provides accommodation for dogs, cats and other pets in a warm and comfortable environment.

We also have an isolation unit, which is used to hospitalise any potentially infectious cases. In addition, we have an incubator, which can be used to care for critically ill patients and perform oxygen therapy if necessary.

All in-patients are constantly monitored by our dedicated nurses, who ensure that they are kept as comfortable as possible. The veterinary surgeons ensure that the most appropriate treatment is given to them at all times. Therefore, if your pet needs to be hospitalised you can be sure that it will be cared for to the highest possible standards.

If clients wish to visit their animals in hospital then this can usually be arranged at a mutually convenient time.
---
Nurse Clinics
Nurse consultations are available throughout the day at our vets in Croydon practice for dietary, & preventative healthcare advice.
Services provided by our nurses include:
Advice on 'lifestage' diets
We have a complete range of 'lifestage' diets available for dogs, cats and rabbits.
Advice on Prescription diets
These diets are recommended for pets who have various conditions such as kidney and liver disease, urinary problems, diabetes, gastrointestinal conditions, food allergies, etc.


Weight loss clinics
Overweight animals are prone to heart conditions, diabetes and arthritis. Our nurses are able to formulate an individual weight loss programme for your pet and provide the most appropriate diet to feed for this purpose. Anwell Vets is delighted to have been awarded official Weight Management Centre for 2016: Our team has undergone extensive training in order to provide our clients with expert advice and guidance on their pets' nutritional needs.
Advice on parasites
We can provide advice on parasite control, such as treatment for fleas, ticks and worms.
Puppy, & kitten checks
We recommend that puppies and kittens are weighed and dewormed monthly until 6 months of age. At the same time you can discuss any concerns that you may have regarding your new puppy or kitten.
Dental check-ups
We provide advice on what you can do to keep your pets' teeth as healthy as possible.
Nail clipping
Microchipping
---
Kennels/Boarding
Our vets in Caterham benefits from being on the same site as Freer Farm Kennels and Cattery. Freer Farm has been providing luxury accommodation for your dog or cat for 25 years and is nestled within 20 acres of Surrey countryside, yet conveniently located just two minutes from the M25.
---



Pet Health Plan
Anwell Vets is pleased to be able to offer clients a Pet Health Plan in order to encourage a preventative approach to your pet's healthcare and enabling you to save money and spread your veterinary bills into monthly payments from just £12.99 PCM (dogs and cats). Pop into your local Anwell Vets branch for an application form.
---
Royal College of Veterinary Surgeons Accreditation
Both of our vet practices in Surrey are accredited by the Royal College of Veterinary Surgeons, meaning we have regular inspections of our premises, facilities and protocols and helps ensure we provide the highest standard of care to you and your pet.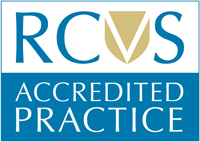 ---
---